November Newsletter
Volume 15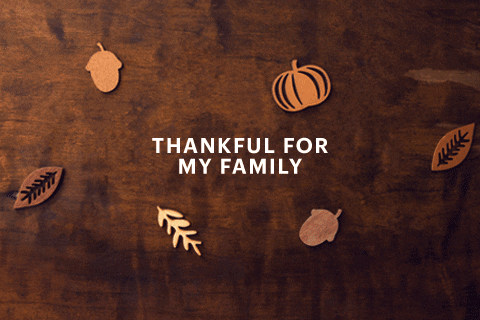 Welcome, November!  It's such a wonderful time of the year, clothes-layering weather, a chance to get together with families and friends and share thankfulness for health and provision.  At BlocHaven, we are thankful for our members, our community (both inside and outside our gym walls), and our wonderful city/state/country.  We are blessed to be here with all of you.  

This month, we have events for members as well as a youth / collegiate climbing competition to keep building the stoke!  This is a USA Climbing Youth-sanctioned event that will qualify climbers for the Regional championship event in January, where climbers will then qualify for the Divisional championships which we will host for the Southeast in February.  If you can, please come out and support our team kids by volunteering as a judge / scorekeeper, or in whatever capacity you can.  
Our Friendsgiving meal for members on the Monday of Thanksgiving week will be a climbing night with a potluck meal at one time this year so hopefully we can sit and eat together!  

Instead of the traditional Turkey Day 5k, on the night of Friendsgiving we will have our own vertical 5k.  Our walls are 16 feet high so together we will try to climb 5k – 16,400 feet.  Come ready to climb, eat, and be thankful for our community.  
Share the Stoke, our non-profit arm of BlocHaven, has been busy organizing and focusing its efforts.  We support a variety of needs-based and low-supported groups of kids from the surrounding area with climbing opportunities.  Likewise, we have begun work with the adaptive climbing community to open up climbing and our community to people within those communities.  We are excited to see how that takes shape and will have more to share in coming months.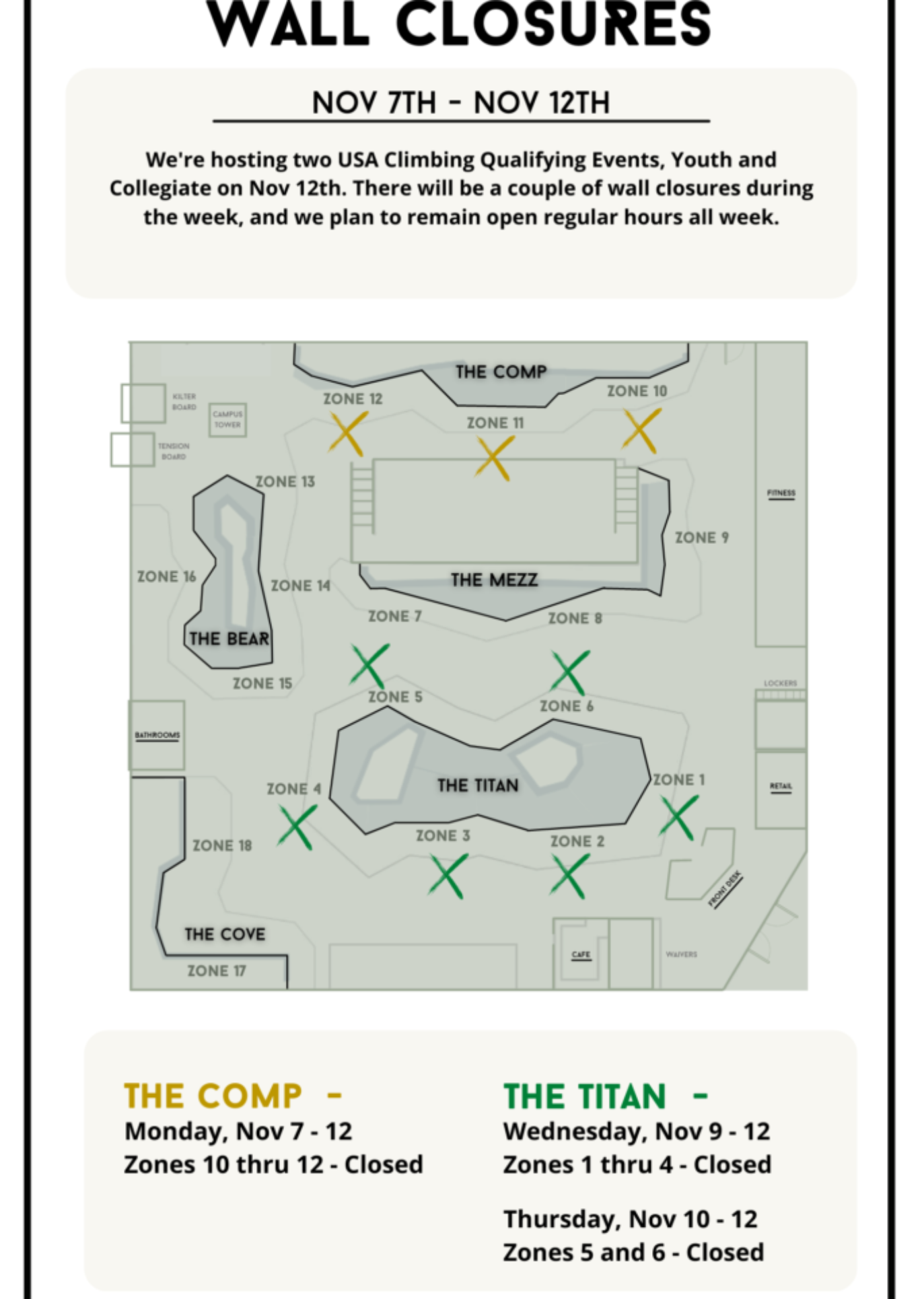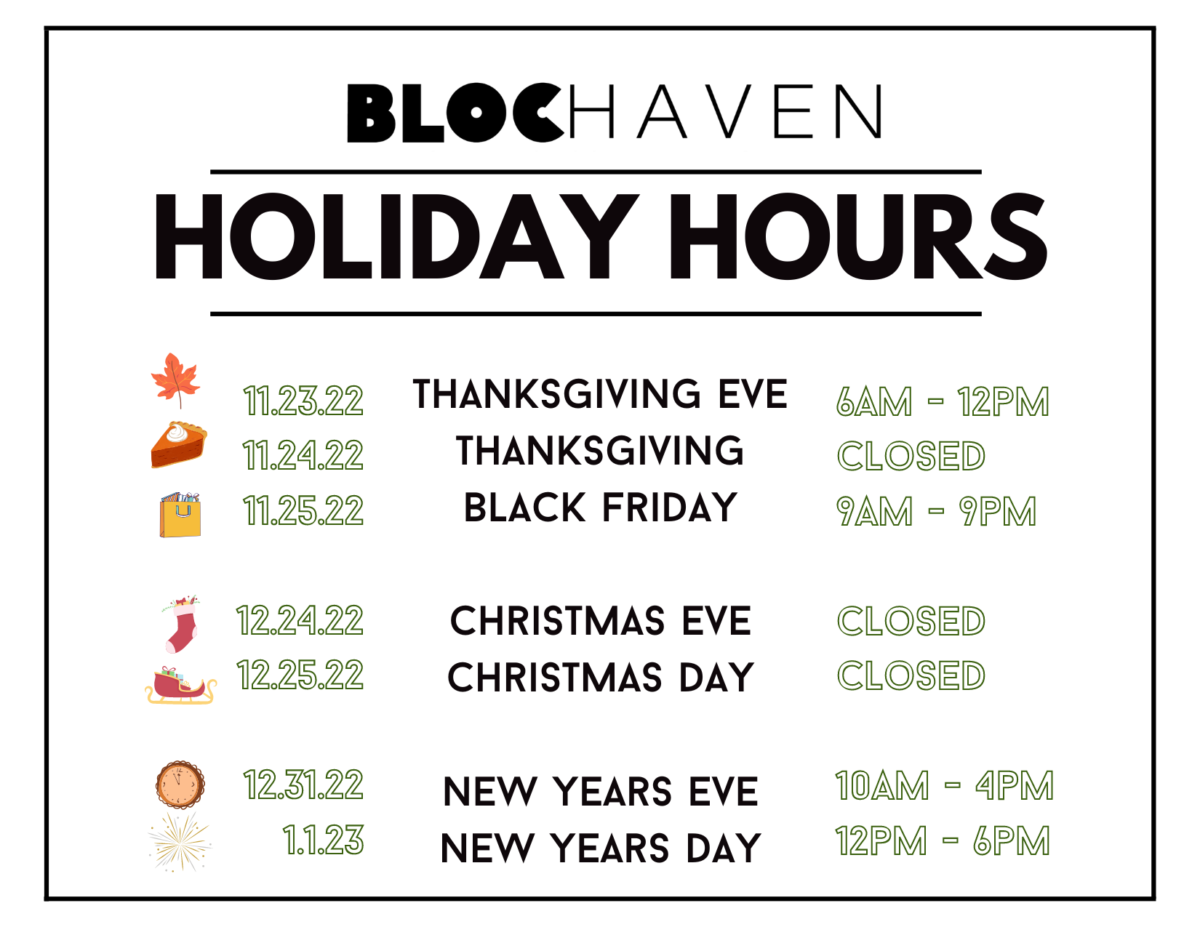 Join the BlocHaven crew on Monday, November 21st for our second Friendsgiving Celebration! Bring a potluck dish to share and we'll eat, and chat, and climb the pie off!
Dinner will begin promptly at 7pm!
Sign up for the dish you're bringing by clicking the link below. We can't wait to see you, friend!

"5k? No thanks."
Not so fast, this is not your average 5k.
We are all working together to climb the distance of a 5K! Pickup a slip at the front desk and record your sends, at the end of the night all our sends will be added together, based on the height of our walls, to see if we completed the 5k!
T
hroughout the night the turkey will be filling up to show our progress.
You can pickup your slip and start climbing at any time on Monday 11/21, just make sure to take a break for dinner at 7pm!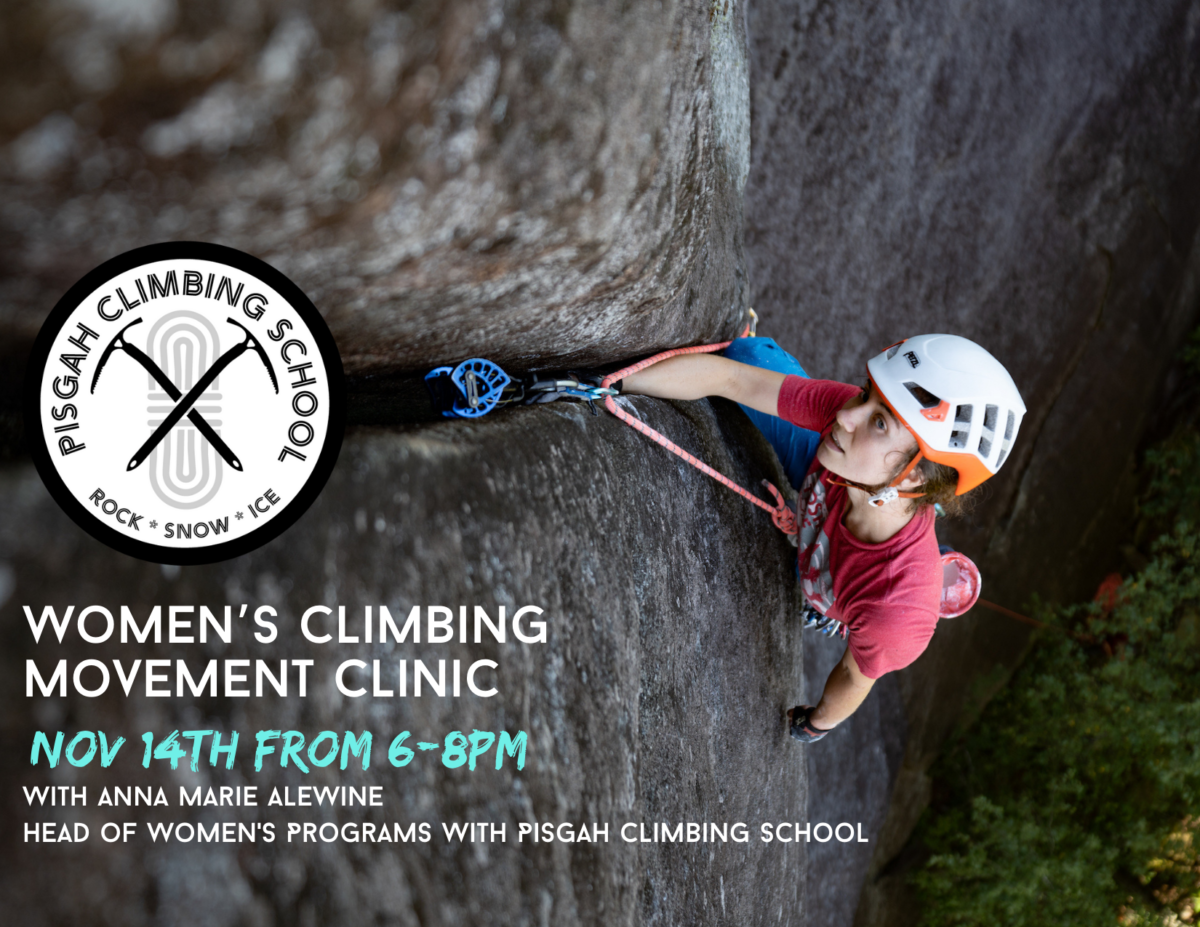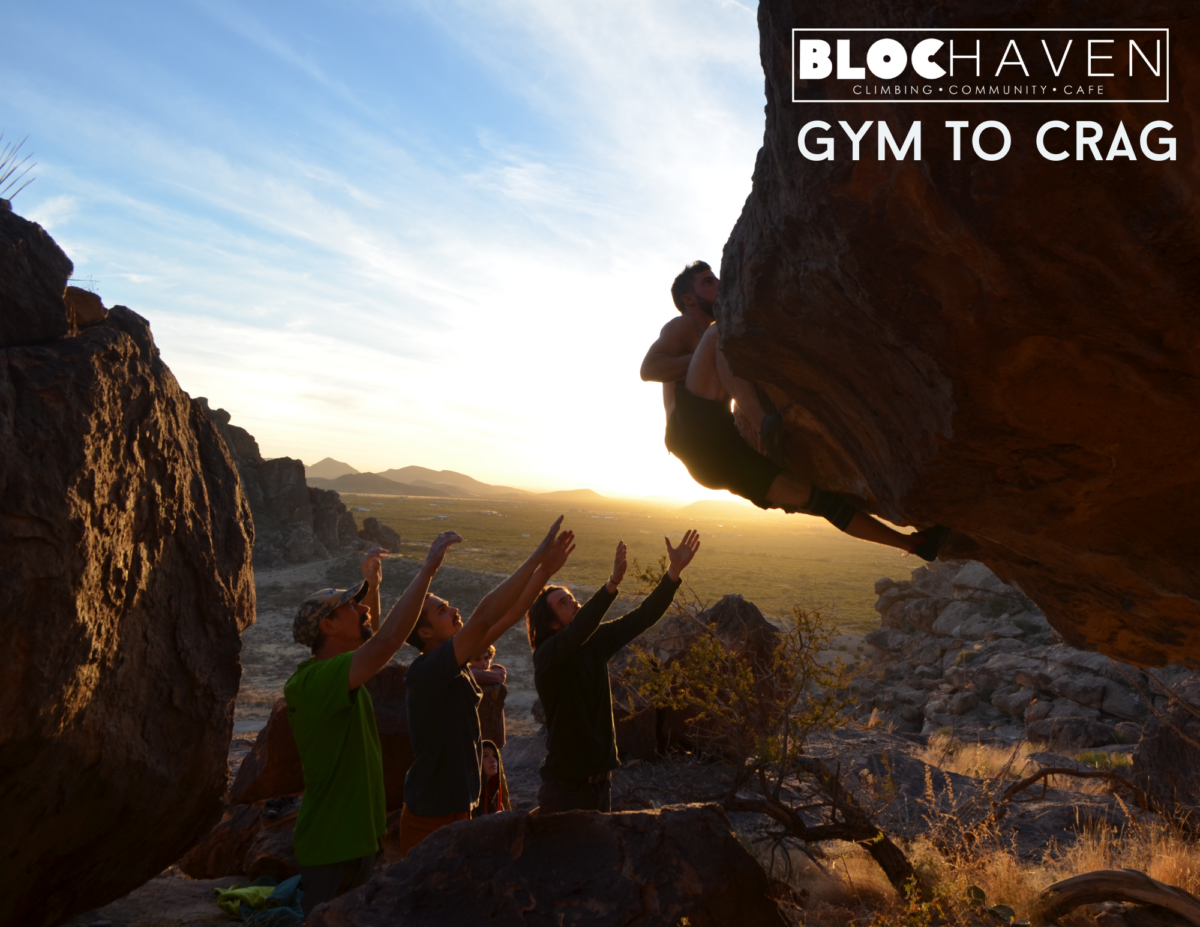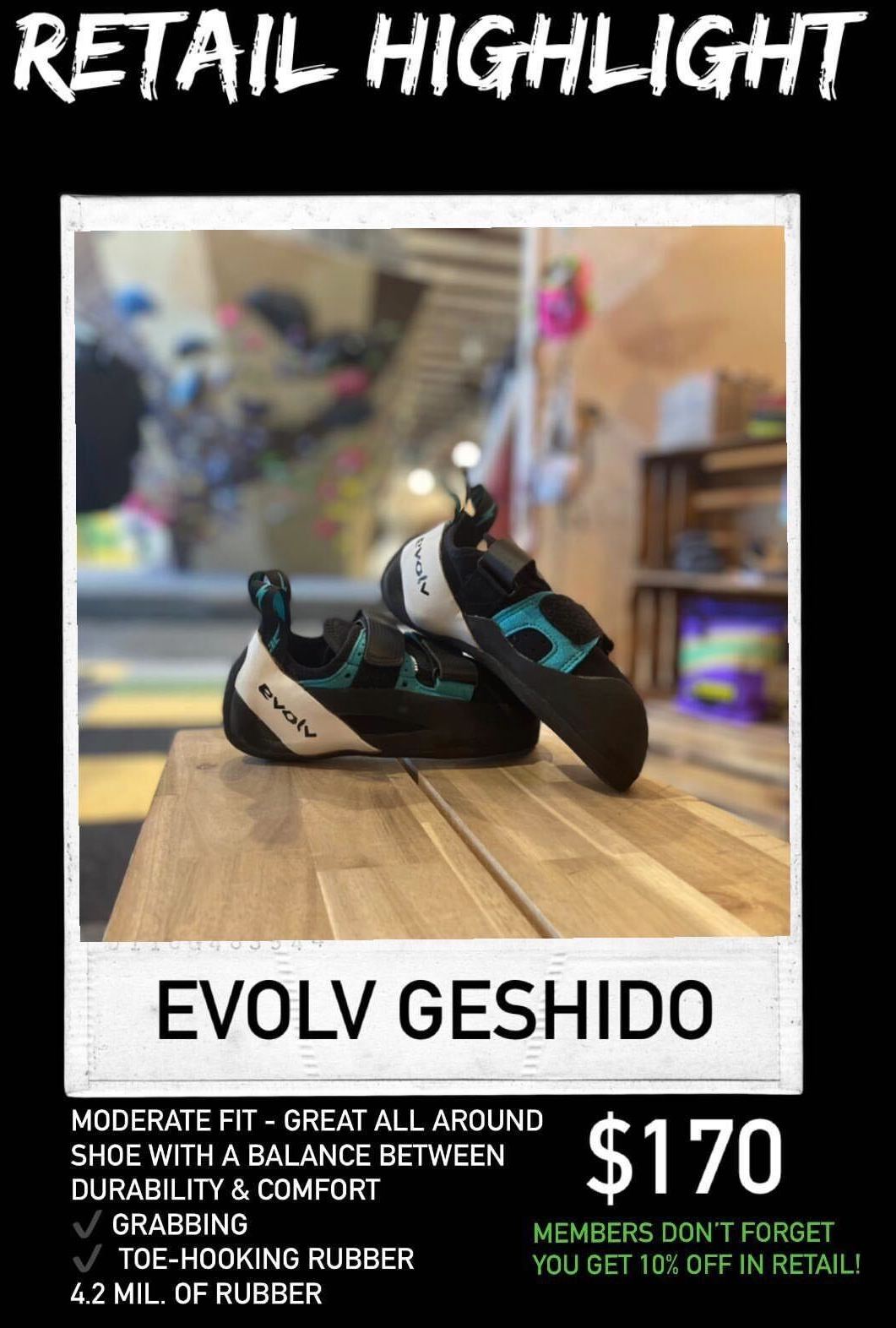 Get ready for some awesome BlocFriday (our version of Black Friday) Deals!!
More information to come!
Bloc Basics 1 
6 – 7:30PM
Intro to Climbing Movement and Technique. Learn about climbing shoes, chalk, hold types and how to use them, route reading, flagging, and climbing more using your feet than your upper body. This is great for beginners or people just looking to take the next steps to improve their climbing.
Free for members and $25 for guests.
Bloc Basics 2
6 – 8PM
Take your climbing further! This class builds upon the concepts taught in Bloc Basics I. Learn skills such as body positioning, driving with your feet/hips, dynamic versus static movement, smearing and heel hooking basics. This should be taken after completion of BlocBasics 1 or if you are already knowledgeable in those concepts.
Free for members and $25 for guests.
Intro to Top Rope
6 – 7:30PM
Intro to Top Rope Climbing will give you the necessary skills to confidently tie basic knots and belay (hold the ropes for the climber). You will also gain a general understanding of what a top rope system is and how to use the ropes effectively. This class provides the perfect opportunity for beginner climbers to learn as well as more advanced climbers to brush up on their skills.
Free for members and $25 for guests.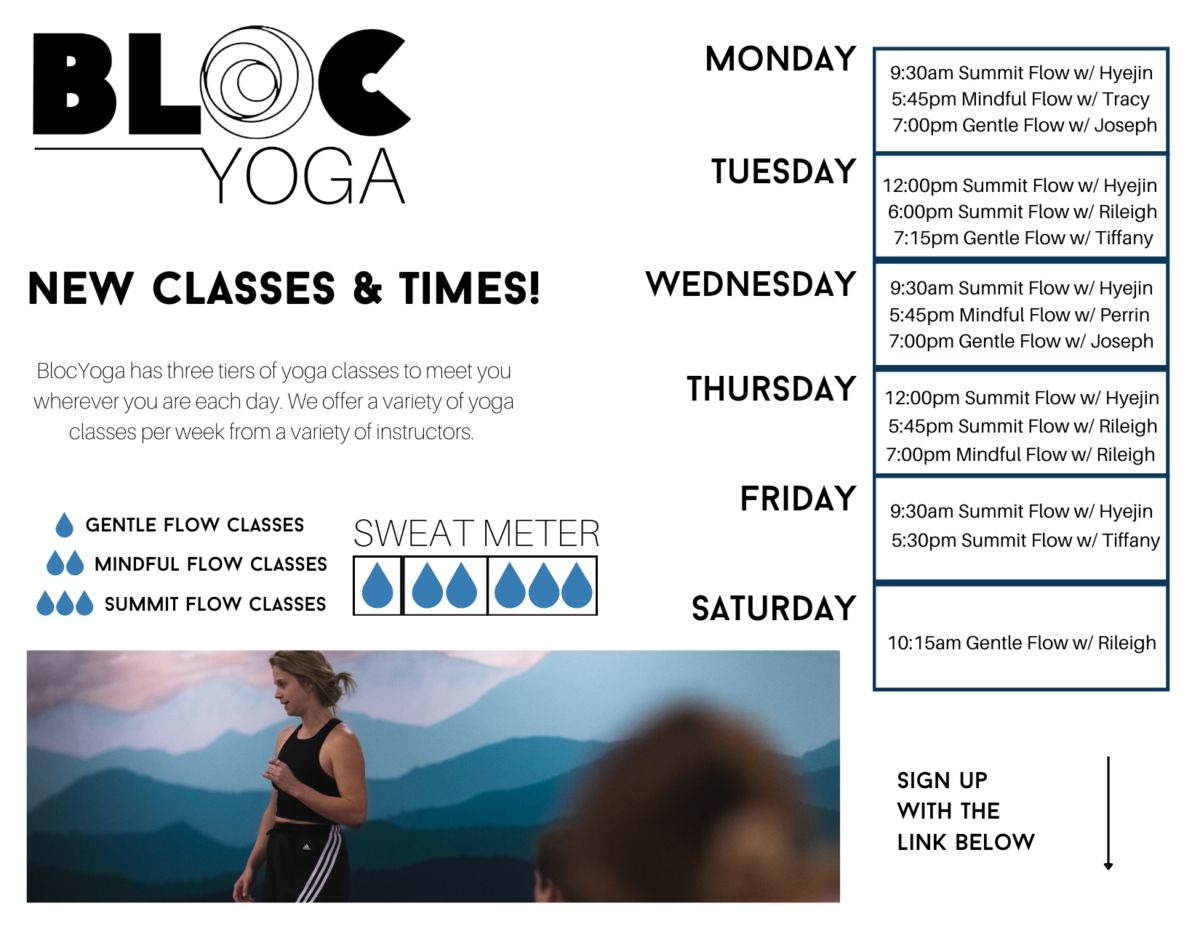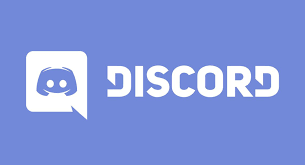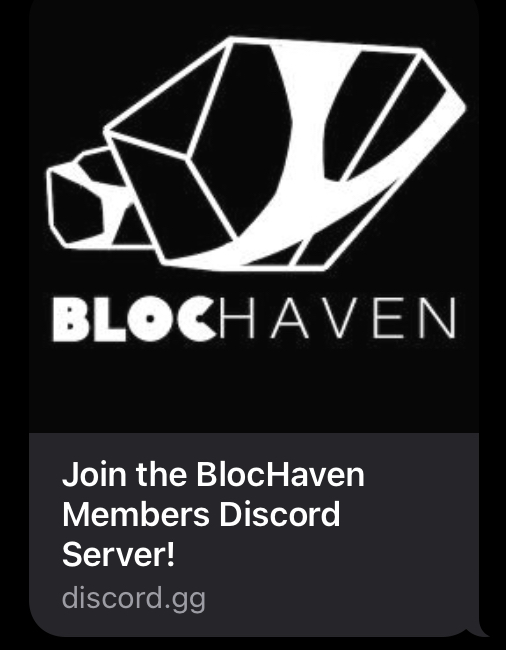 For October and November the Cafe will be making two new smoothie options:  Black and Tan Chai, and a refreshing Raspberry Lemonade Shake
Black and Tan Chai contains 30 grams of protein and 40% daily calcium
black tea
chai spices
ginger
chocolate
Raspberry Lemonade has 20 grams of protein
yogurt
real raspberries
banana
lemonade
Cafe hours are changing beginning in November! 

M, W, F: open 8 am; closing 8 pm
T, R: open 10 am; closing 8 pm
Sa: open 10 am, closing 6 pm
Su: open 12 pm, closing 6 pm.
I hope you made it this far in the newsletter.  Once more, I'm thankful this season for health, climbing, and our community!
Climb On,
Doug