Climbing is what brings us together!
BlocHaven is a rock climbing gym, but first and foremost it is a community. Made up of people like YOU, our dedicated crew, every single one of our members, and each person who decides to give climbing a shot, it encompasses a diverse group with similar goals: to SEND, to have some good conversation, and to get a great workout!
We believe that a community blooms when it grows and works together. For this reason, we offer a number of community programs and events year-round, including competitions, member nights, educational clinics, adult climbing leagues, youth teams, camps, yoga classes, and more. These are a targeted selection of ways to experience and help grow our community.  We hope you will join us and offer your unique qualities, too.
Thank you for supporting our community at BlocHaven!
Dedicated teammates, climbers, and here to serve our community! 
Thank you for considering joining our crew at BlocHaven
Teri Johnson
Café Manager
Aka the lady with all the coffee and snacks!
– Nickname: Mom or Teri
– Research. I like figuring out "the rest of the story", no matter if it's a news report, a recycling
technology, or a cafe ingredient. I should have been a librarian. Or an FBI agent.
– I am an operatic soprano with a high D. Actually it's not so unique, but most people
don't expect that when they see me.
– Favorite Quote: "Set your hope completely on the grace that will be brought to you when Jesus Christ is revealed." – 1 Peter 1:13, the Bible.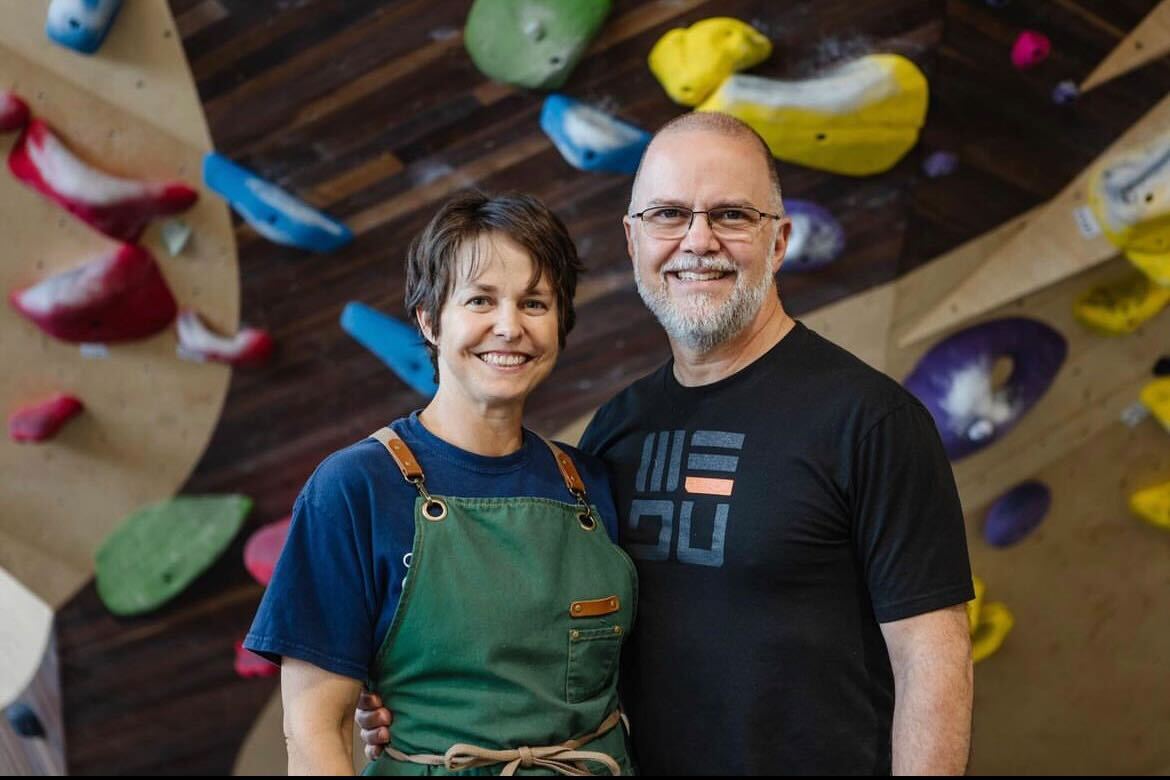 Doug Johnson
Proprietor
Aka Dad, the guy that thought "Wouldn't it be great to start a family business? How about a climbing gym? What do you say, kids?"
– Nickname: Dad or Doug
– Has an addiction to lycra – the cycling kind – and loves riding indoors and out
– Packs climbing shoes and chalk bag in with his suits when traveling on business – gyms make for better business meetings
– Used to sing opera – good enough to marry the soprano (see Teri's bio)
– Favorite Quote: "Yes, we really have 7 kids" – Me, every time I'm asked the question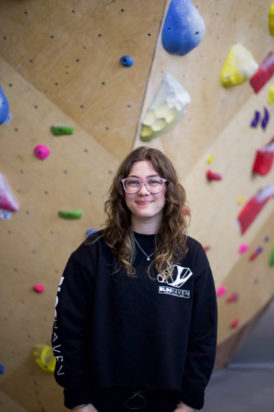 Lily Bengtson
Personnel Manager
aka the person who brings new life to the party and the crew 'mom'!
A little bit about Lily:
– Nickname: Lils or Lil' Saucey
– Could talk about trees and music all day.
– Grew up in a Hobbit hole. Legit. 
– Favorite Quote: "I believe in kindness. Also in mischief. Also in singing, especially when singing is not necessarily prescribed" – Mary Oliver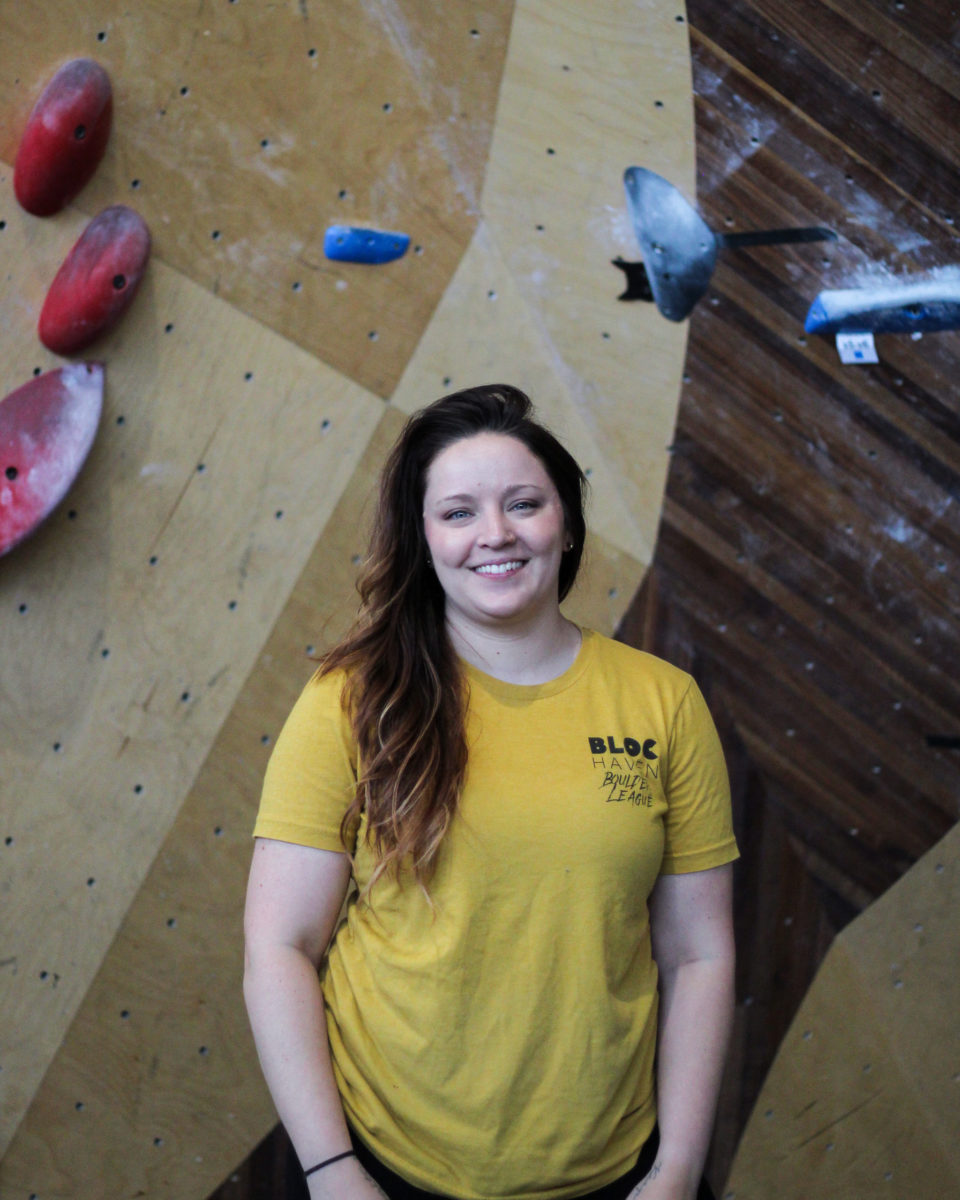 Brittany Davis
Director of Customer Relations and Events
aka the person who plans awesome events and makes sure you're all having a good time!
A little bit about Brittany:
– Nickname: Beebs
– Has been on the US Paraclimbing team, competing at Nationals and Worlds since 2018.
– Is often overlooked for her adorable pup, Juneau
– Favorite Quote: "I am Beyoncé, always"- Michael Scott
Aaron Davis
Head Routesetter
aka the man with the plan, the drill, and who you all have a love/hate relationship with!
– Nickname: A-A-Ron
– Favorite climbing area is Fontainebleau, because there's such a variety of styles and it feels like everything from your warm-up to your project  is high quality
– Is into Cuban sandwiches with extra pickles, and eats way more Ben and Jerry's then humanly possible
– Favorite Quote: "What's a text?"- Creed Bratton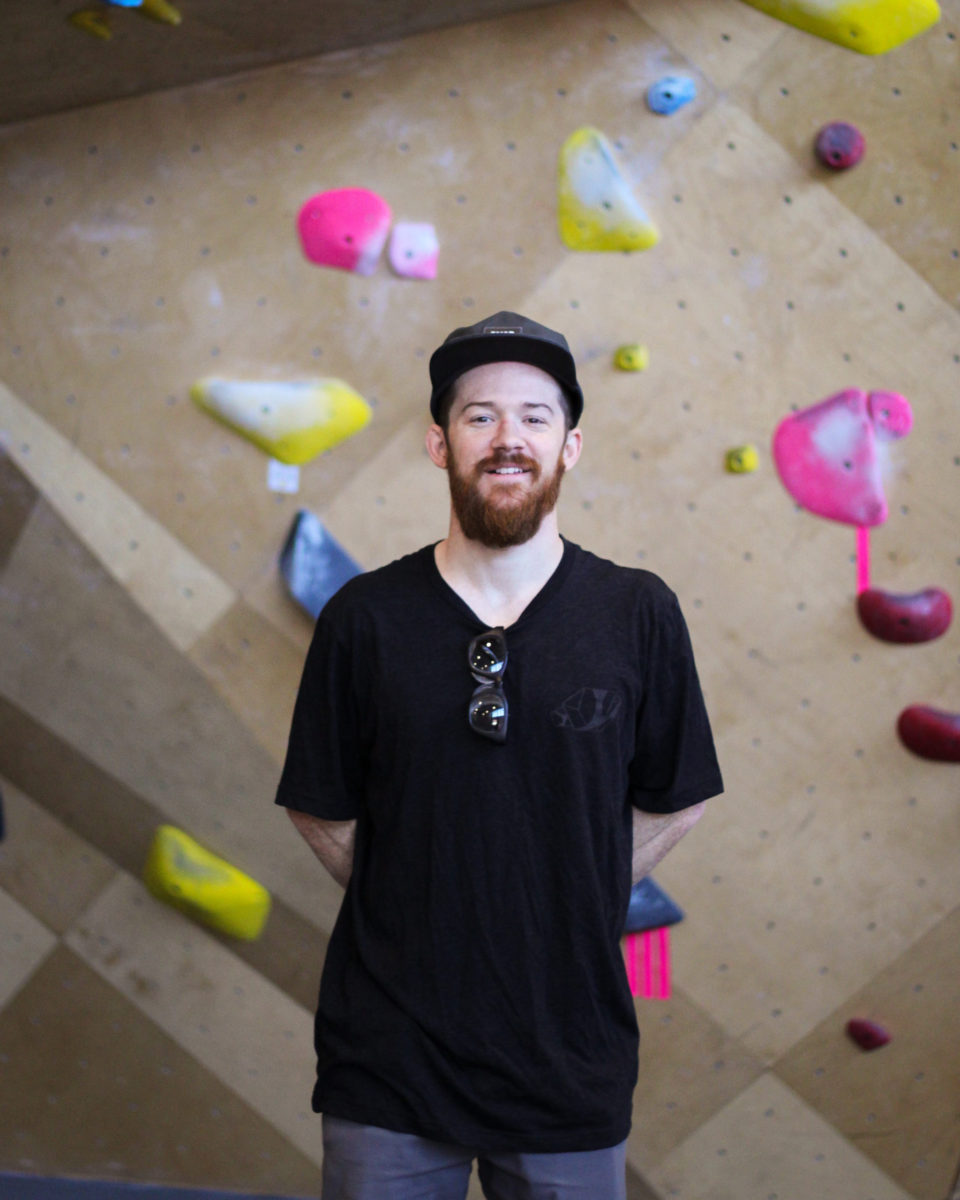 Chris Nicholson
Judson Community Director
Aka Yoda. Even though he's never seen Star Wars. Wise words he has. 
– Nickname: Topher
-Loves people and is a master at making connections
-Lived 9 years in Kenya and left part of himself there
-His top 3 favorite things are his family, coffee, and whenever his house is full of people
-Known as "Papa" to his 3 kids, Iddy, Ruth-Michael, and Abby-Jones
-Favorite Quote: "If you only do what you can do, you will never be more than you are right now"-Master Shifu, Kung fu Panda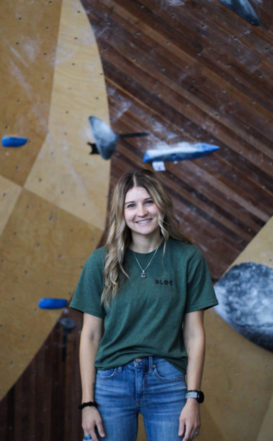 Miranda Jenkins
Marketing Director
In charge of convincing you the gym is cool.
– Nickname: Randy, Duh
– At any point in time Miranda likely will not know what year it is, how old she is, or "what was I saying?"
– She is Travis's better half and probably a little cooler than him. Shhh….
– Favorite Quote: "Just remember, every time you look up at the moon, I too, will be looking at a moon. Not the same moon, obviously. That's impossible." – Andy Dwyer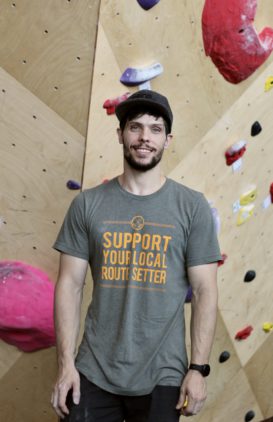 Travis Jenkins
Asst. Head Routesetter
Just here to put plastic on plywood.
– Nickname: Travie Patty, T-Roy Jankins!!!
– Used to climb mountains, but now he just climbs tiny rocks.
– Has two tickets to the gun show.
– The least dramatic human the earth has ever produced.
– Favorite Quote: "I have no idea what I'm doing, but I know I'm doing it really really well." – Andy Dwyer