Welcome to Fitness Sessions!
Looking to get a little more structure in your visits to BlocHaven? Don't get us wrong, climbing for fun is amazing and a great workout all on it's own, but we recognize that you may be interested in learning more and becoming more involved in the sport.
BlocHaven Sessions are a collection of structured climbing, fitness, and mobility workouts. They are designed to be completed in one visit, and should be modified to your individual strengths and needs.
These sessions utilize our fitness area, and help to supplement your climbing and can improve your overall health.
There are a ton of fitness exercises and workouts to try.
These are just some of our favorites, feel free to adjust/modify these sessions to your individual needs.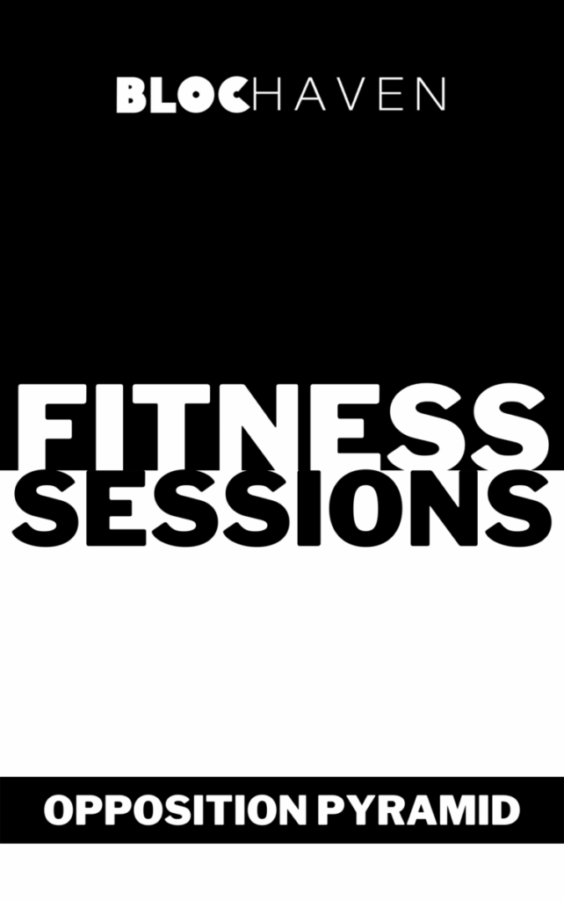 You will be completing each exercise for 10 repetitions, back to back. Then a 2-3 minute rest. Then 9 repetitions. Rest. Then 8. Rest. All the way to 1.
These exercises will be focused on oppositional and supplemental body parts in relation to climbing.
Exercises:
Push ups

Body Weight squats

Tricep Pushups

Farmers carry

Burpees

Box jumps

Leg Raises (core)

Plank (Just one 30 secs repetition every round)