Your First Visit
BlocHaven features multiple climbing areas, each one suitable for every ability level. No experience required!
During your first visit, a crew member will walk you through a brief orientation and go over our safety rules. 
*Please note that we request at least one adult per three children to actively supervise (i.e. spotting, enforcing safety rules, etc)
Thank you for joining us at BlocHaven!
If you're filling out waivers for a family or someone else, be sure to select 'For Someone Else' in the drop down menu
If filling out waivers for more than one person, be sure to select 'Add Sub Account' when prompted
*Please note that we require anyone in the facility to fill out a waiver, even if you are not climbing
*Rental/Climbing Shoes Required*
Includes rental shoes, harness and chalk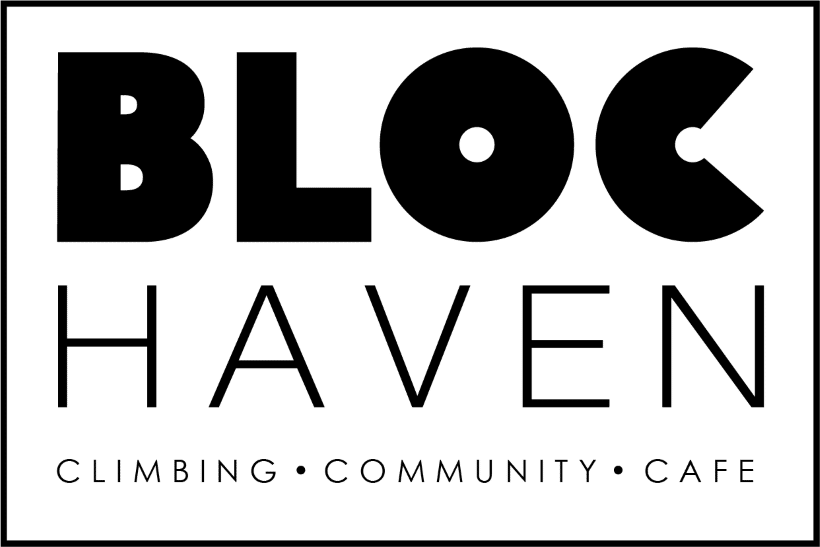 *Must be belay certified*
10 Visit Pass
Rental Gear Included
10 Full Day Visits with Gear Rental
For participants who are still gathering their own Gear
10 Visit Pass
Rental Gear Not Included
10 Full Day Visits w/out Rental Gear
For participants who have their own Gear
5 Visit Pass
Rental Gear Included
5 Full Day Visits with Rental Gear
For participants who are still gathering their own Gear
Facility Resources
Just a short list of services and amenities provided
Bouldering  –  Top Rope  –  Training

Strength  –  Mobility  –  Cardio


Coffee  –  Food  –  Snacks

Professional Routesetters  –  Varied Styles

Essentials  –  Apparel  –  Gear


Groups  –  Parties  –  Corporate Events