Welcome to Mobility Sessions!
Looking to get a little more structure in your visits to BlocHaven? Don't get us wrong, climbing for fun is amazing and a great workout all on it's own, but we recognize that you may be interested in learning more and becoming more involved in the sport.
BlocHaven Sessions are a collection of structured climbing, fitness, and mobility workouts. They are designed to be completed in one visit, and should be modified to your individual strengths and needs.
Mobility is so important to overall health, but also comes in really handy with climbing.
We encourage everyone to fit mobility into their climbing training to remain injury free.
These are just some of our favorites, feel free to adjust/modify these sessions to your individual needs.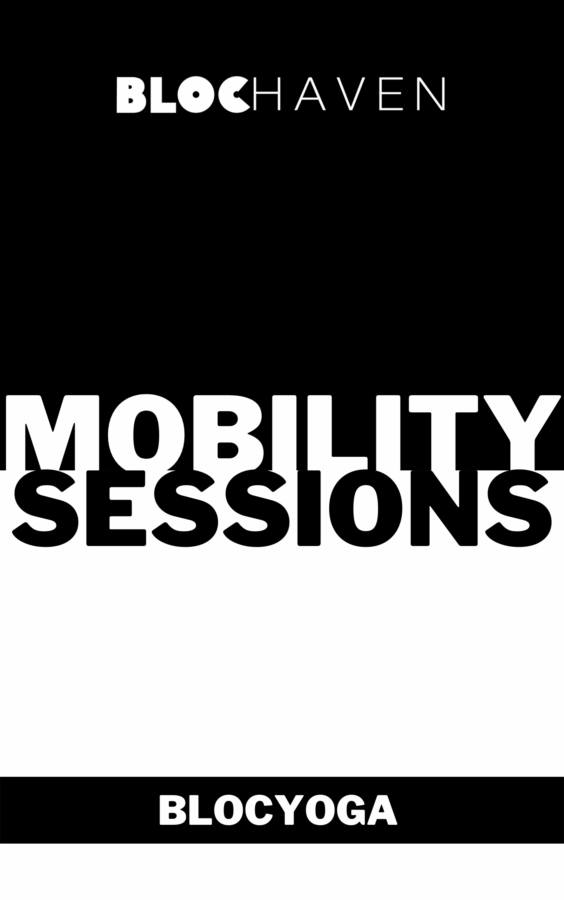 We offer a variety of classes Monday thru Saturday here at BlocHaven. These include Gentle Flow, Mindful Flow and Summit Flow.
Gentle Flow:
Connect mind, body, and spirit through deep, slow stretches. You will use your breath to deepen your stretches and release muscle tension to improve flexibility.
Mindful Flow:
You will move with your breath through a steady-paced, vinyasa-style flow. Connect mind, body, and spirit through a series of moderate-intensity postures focusing on stretching and strengthening the body.
Summit Flow:
These yoga classes connect mind, body, and spirit through a vinyasa-style flow with high-intensity postures and dynamic movements. Each instructor will offer their own unique style to classes. Advanced poses will be offered as an option, but you will always have the choice to modify these poses
Hip Mobility: 10 exercises to improve High Stepping & Frogging by Community Yoga with Ieva Luna
10 exercises/movements for hip mobility that if done regularly could help improve high stepping & open hips while rock climbing