Brittany Davis
Posts by Brittany Davis: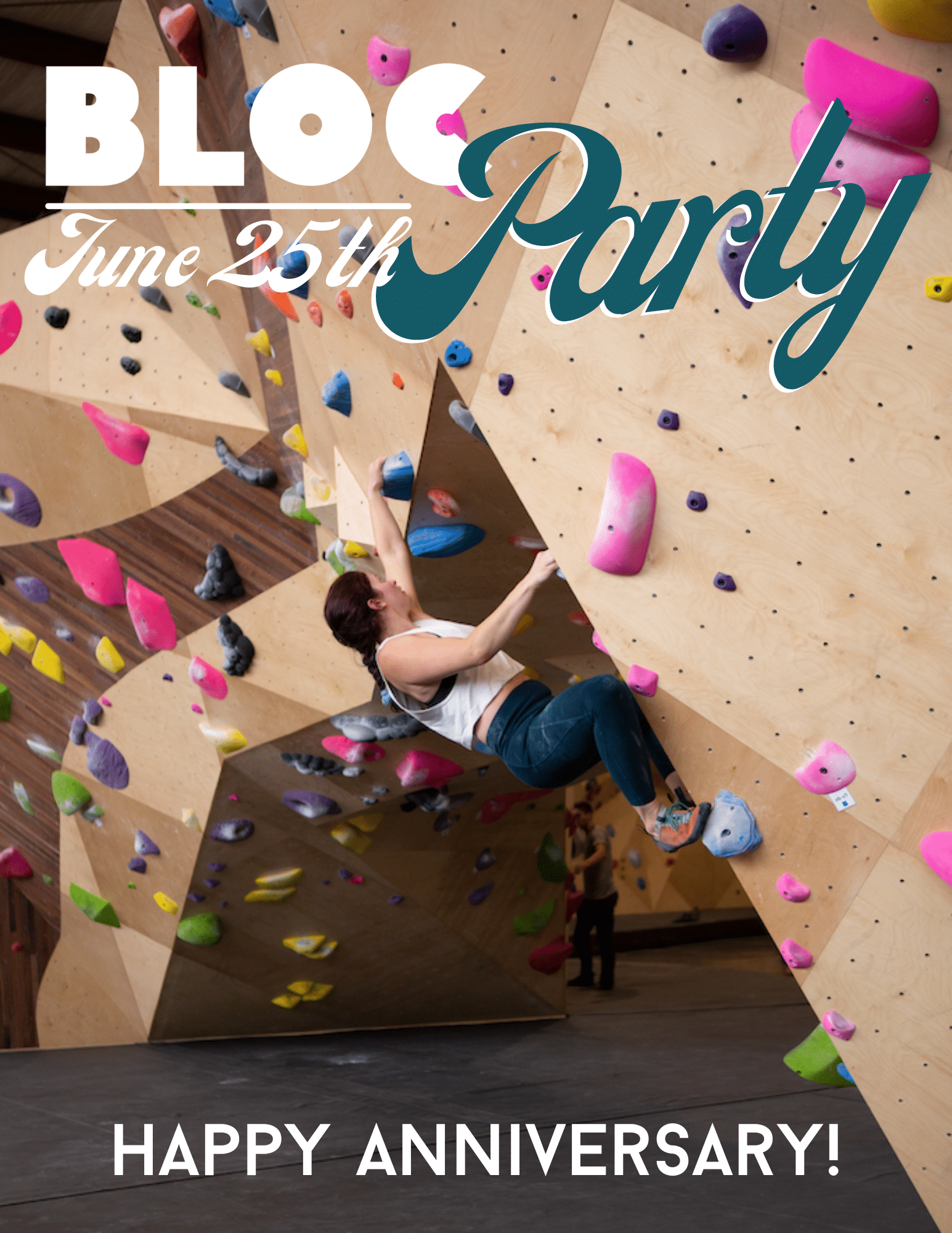 Buy One get Your Next Visit FREE
Buy a Day Pass on this day, and you'll receive another Day Pass to use on a future visit!
Members! Bring a Guest on US
Bring a friend, co-worker, roommate, etc on this day for FREE. It won't count towards your available guest passes for the month. 
Climb for SWAG!
Dyno Competition ——–>>>>
Everything below will have a physical sign up sheet for you to be able to claim an available spot

15 Minute Sports Massage Sessions with Spenser –

$15 for 15 Minutes

Session 1:  3-5PM
Session 2:  6-8PM

Free Yoga Classes 

Morning: Stretch and Relaxation with Rileigh at 10:15am
Afternoon Acro Yoga with Rileigh – 12pm
Evening: High Energy Yoga with Tracy at 5:30pm

Free Fitness Classes

 Express BLOCFit Sessions:

Free Instruction Classes

Red Boulder Circuit: 12PM
BlocBasics 1: 4pm
Simplee Sammies:  11am – 2:30pm

FrescoLuna Taco Shop: 2:30pm – 5pm
Yum Bai SC: 6pm – 9pm
Can't forget your drinks!
Happy Tappy Booze Trailer: 12pm – 4pm

Licensed to Ale: 4pm – 8pm